| | | |
| --- | --- | --- |
| | affordable blinds and shutters | |
affordable blinds & shutters
Unit 5/492 Scottsdale Drive
Varsity Lakes
QLD 4227

Phone: (07) 5520 6362
Email: phil.allen.63@bigpond.com
​window awnings for home improvement
Most homeowners think of awnings as a way to keep their patios shaded from the extreme heat of the sun, but did you know window awnings are beneficial for home improvement? When you're looking at awnings, it's worth taking into consideration that they can easily be customized to match the exterior of your home and work with the size of your windows. The right set of awnings from
Affordable Blinds and Shutters
can transform the look and feel of your property without forcing you to break the bank or needlessly spend money on updating your home's exterior. Here are a few ways that awnings can help with home improvement:
https://t.co/zfkRvvue8J
https://t.co/qqnOtFUBt4
https://t.co/yoWnosV5H1
Awnings Add Significant Curb Appeal
Not every homeowner is looking to mimic the ultra-modern, sleek design that's so prevalent in many neighborhoods. Awnings for your windows can increase the curb appeal of your property by giving it a traditional boost that blends in well with a home from any era. Awnings can come with designs such as stripes, or they can be manufactured from solid colors to give your home a pop of interest. In a way, it can be said that awnings make a home feel complete!
Protect Windows From Rain And Snow
Your windows can benefit from the additional protection that awnings can provide against the rain, sleet, and snow. Awnings can prevent your windows from getting wet or damaged during a storm, and can ensure they keep looking great even years from now! Your home's windows can discolor and develop leaks over the years if you're not careful, and awnings are just one way to protect your investment.
Helps Keep Your Home Cool
If summer feels unbearable to you now, it may be that your windows are simply lacking the insulation necessary to keep the heat out and to help maintain indoor room temperature. One of the reasons that the rooms in your home tend to overheat in the summer is the amount of unfiltered sunlight beaming directly through your windows. Awnings are a great way to provide some summer heat relief and much-needed shade without hindering the curb appeal of your property.
Helps Avoid Furniture Damage
If you're one of the many homeowners that don't believe in the use of window treatments, it's important to understand that direct sunlight can damage your belongings through prolonged exposure. Usually, textiles and furniture will suffer the most, and this can be a costly problem with very few solutions. Also, too much sun streaming through your windows can also cause skin cancer if you're not careful. When you take all of these things into account, window awnings are the perfect affordable solution to consider.
If you're ready to make a difference in your home, it's important to invest in something useful like window awnings. They are great for curb appeal, but they also provide shade and protection from the elements. The great part is, all awnings can be manufactured to your very own specifications for a perfect match.
---
Powered by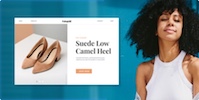 Create your own unique website with customizable templates.